Coaching Edge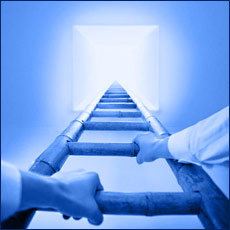 "Whether you believe you can or whether you believe you can't, you are absolutely right!"
Henry Ford
Using a coach is like using a personal trainer in a gym. You may achieve your fitness goals by going to the gym regularly yourself; however, by working with a personal trainer, you typically achieve results faster and push yourself further.
A coach does exactly the same thing. Everyone has a unique thumbprint, their unique DNA. We help you find what is successful and unique in you and how to fulfill your goals.
What areas do we coach in?

We coach in 3 main areas: click for more details
Executive Coaching
Executive coaching is a one to one interactive process of equipping people with the tools, knowledge and opportunities they need to develop themselves to become more effective in a business context.

Career Coaching
Career assessment and transition coaching focuses on working with people who want to improve their work satisfaction, change jobs, or make a career change.

Personal Coaching
Are you stuck? Looking for a change? Unfulfilled? Treading water rather than moving forward? Simply put, personal coaching helps get you from where you are today to where you want to be.
We believe we help you get new insights into who you are and what you want to achieve. The approach we use focuses on you as an individual and your patterns of success. It is based on a system which has a forty year track record of use with well over 50,000 people throughout the world; which is testimony to its value.

Why is coaching effective?

There are 3 main reasons why coaching is so effective:
| | |
| --- | --- |
| | Partnership: Coaching works because you've got a collaborative partner in your coach. Coaches act as a sounding board. They provide a framework for people to explore, experiment and get clear on what they want to do. Coaches provide support, feedback, objective challenge, and tools and techniques to facilitate achievement of objectives. |
| | Regular Sessions: Coaching works because you're talking frequently in person or by phone. Typically our approach consists of coaching contracts in blocks of 6 sessions spread over 3 months, in order to build confidence, momentum and results. The first session is always complimentary. |
| | Personal Focus: Coaching works because you focus on YOU, expanding your thinking and focusing on what matters to you. For coaching to work, the individual has to want for something to be different (a gap between where someone is and where they want to be) and be committed to making the process work. |
"Coaching is a conversation, a dialogue whereby the coach and individual interact in a dynamic exchange to achieve goals, enhance performance and move the individual forward to great success."
Zeus Skiffington
Ask Yourself:
What is the cost to your health, energy, career and relationships of not doing what you want to be doing and of being unsatisfied?
What is the cost of taking longer to reach your goal because you are doing it alone and not supported by a coach? Are you lacking focus, commitment, support and accountability?
What is your time worth? What's the cost of staying in the wrong job for too long?
How else can you measure coaching effectiveness?
A study published in 2001 (McGovern) looked at behaviour change, organizational outcomes and return on investment from executive coaching as a leadership development practice. Overall the study showed a 5.7 times return on the initial investment in coaching.

Ready for coaching? Look at the Resource Edge section here and see if you are!